Dr.Sara more attention to detail
Medical Mistress Dr.Sara says the following….

So those that follow both of My persona's will know I have been super busy of late revamping My dungeon that goes by the name of Fallen Angel Studio, very proud of it I am too, The Practice is without a doubt My first love but both have My love thats for sure…. Anyway below is a small video, so if ever you fancy a change you'll be able to see what you are letting yourselves in for…
Anyway enough of that and back to Medical, those that visit Me on a regular basis probably already know that I have a large 32 inch TV monitor on the wall in The Practice, around the room are 6 points on the wall where I can attach the super High Def camera and click wires into the boxes set up there, why wire, well you wouldn't want to be having your session pop up on a random computer monitor on a local housing estate would you..I do try and think of everything and hard wiring is the way round that, the system has proved very popular and I'd say a good 80% that come use it….However it does have its flaws and the main one is super close up, the camera sticks to a magnetic plate that is fixed above the wall plugs meaning to get the camera an inch or so away from the action has not been possible till now…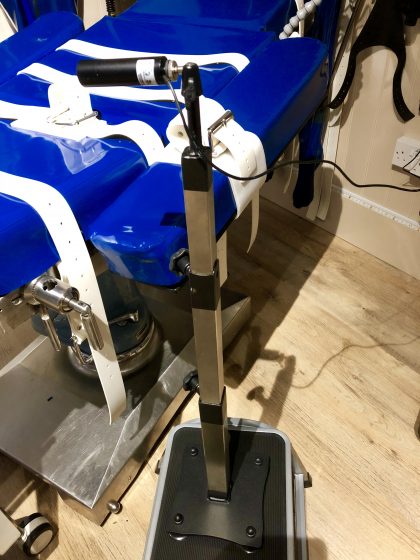 As you can hopefully see from the pictures those days are over and everything is now available in super close up due to a gorgeous custom made stand, you just can't beat the Germans for engineering, the camera still plugs in to the sockets on the wall meaning it is super safe and there is zero danger of any local monitor picking up your session, it is in effect hard wired, however the camera itself not fixes to the stand and can be placed pretty much anywhere in the room so making a much, much more intimate session…..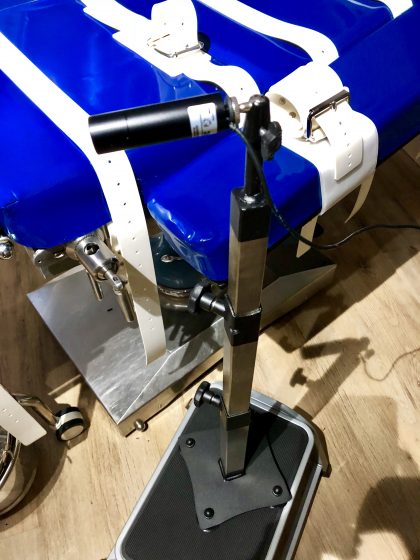 Now you can see what I see, probably better, who wants to be the first….I have some limited availability this week, next week is out altogether…so if not soon the the last week of the month….maybe we can publish an action shot of you experiencing it….haha….thats for reading, see you all soon… Dr.Saraxx